McLaren-Honda F1 Betting

McLaren Honda is the new name for the McLaren F1 team previously known as McLaren-Mercedes. At the conclusion of last season they ended their partnership with Mercedes that had lasted 20-years. Official as of the start of the 2015 F1 calendar, for first time since 1992, McLaren is now using Honda engines. For 2015, the team will debut a new car called the MP4/30.
The Honda-powered MP4/30 will be driven by former World Drivers' Champions Jenson Button and Fernando Alonso. Both are veteran drivers that give McLaren Honda by far the most experienced team this season. This is Button's sixth season with the team, while Alonso joins it this season having made the move here from the Ferrari F1 team.
In this article I cover the information punters will find helpful towards contemplating making 2015 World Constructor Championship wagers on McLaren Honda. This includes their recent results, information on their 2015 car, my predictions and a betting tip. First, here is brief information about their starting drivers.
Recent McLaren-Honda Drivers' Statistics
Jenson Button has been an F1 starter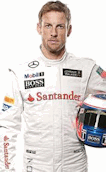 continuously since 2000. He was the 2009 World Drivers' Champion for team Brawn (now Mercedes AMG) before joining McLaren in 2010. This marks his sixteenth season as an F1 starter and his sixth with the McLaren team. Here are his results over the two most recent seasons.
2013-2014 Combined Results
Races: 38
Pole Positions: 0
Race Wins: 0
Podiums: 1 Total. 2.6% (all in 2014)
Top 6: 15 Total. 39.5% (10 in 2014, 5 in 2013)
Top 10: 27 Total 71.1% (13 in 2014, 14 in 2013)
Important Comment: The results the past two seasons should hold far less weight in making 2015 predictions as most similar stats would. This is because in 2014 F1 changed to using V6 Turbo-charged engines, thus the 2013 and 2014 cars were vastly different from one another. In the 2015 season McLaren has changed engine suppliers and is debuting an all new car. I will discuss this further in this article.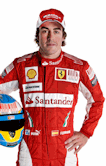 Fernando Alonso debuted as an F1 starter in 2001, was a test driver in 2002, and has been a starter continuously from 2003 on. He was the World Drivers' Champion back to back in 2005&2006. He spend the past 5 seasons racing for the Ferrari team, before joining McLaren Honda for 2015. His results with Ferrari the past two seasons were:
2013-2014 Combined Results
Races: 38
Pole Positions: 0
Race Wins: 2 Total. 5.3% (All in 2013)
Podiums: 11 Total. 28.9% (2 in 2014, 9 in 2013)
Top 6: 29 Total. 76.3% (14 in 2014, 15 in 2013)
Top 10: 34 Total 89.5% (17 in 2014, 17 in 2013)
Important Comment: These results also carry little weight in making 2015 predictions. In his 5-years with the Ferrari team, Alonso's results in Drivers' Championship points were 2010 – 2nd place, 2011 4th place, 2012 2nd place, 2013 2nd place, 2014 6th. The cars he drove in 2013, 2014, and will drive in 2015 are all vastly different from each other. Again 2014 marked the change to V6 Turbo-charged engines and for 2014 Ferrari was in a rebuilding year. In the 4 seasons previous to that he was runner up for the championship 3 times. Continue reading for more helpful information on making 2015 predictions.
McLaren-Mercedes World Constructors Championship Futures Bets
2012 was the last time McLaren was a threat to win the World Constructors' Championship. They finished that season in third place with 378 points. Ferrari finished runner up with 400 points, and Red Bull was the champion with 460. In 2013 they finished 5th but with only 122 points while the 4th place team had 315.
A lot has however since changed. In 2014 Mercedes AMG won the WCC in a landslide with 701 points. McLaren again finished 5th with 181 points, though this time fourth had 216 and third 320. So their 5th place 2014 finish was closer than their very distant 5th place in 2013. However, no one came even close to touching Mercedes.
What has changed for 2015 season is McLaren has picked up one of the top 5 (if not top 3) drivers in F1 racing by signing Fernando Alonso. He joins an already very experienced Jenson Button, giving them the most experienced team in F1. Also, they have benefited from some VERY favourable off-season governing body rulings that will allow them to field a very competitive car this year. This is not a rebuilding year, but rather one they will be going all out with.
The team's new Honda-powered MP4/30 has been in the makings since May 2013. The engine was first used in a McLaren MP4-29H/1X1 (a development car) to test the engines at Silverstone and Yas Marina Circuits by their development driver Stoffel Vandoorne last season. Working on its development has been Peter Prodromou, who worked for McLaren from 1991-2006, until leaving to Red Bull Racing to become their Head of Aerodynamics. He was a big part in Red Bull's 2010-2013 dominance. In December 2015, the McLaren's MP4/30 became the first of 2015 entries to pass crash test standards and immediately gained approval for the 2015 season.
This season McLaren-Honda has two top drivers, and should have an extremely competitive car. Unfortunately, Mercedes AMG team is unlikely to be caught this season. That team is dominate favourites to win the 2015 World Constructors' Championship at odds 1/4 (Risk 4 to win 1). McLaren actually sits at a VERY distant second favourite to win the 2015 WCC at odds 7/1.
For betting purposes, I like McLaren-Honda's chances for a second place finish. The Red Bull team has two talented but still young drivers. Ferrari has signed Sebastian Vettel, but is still likely to find themselves in the midst of yet another rebuilding year. This leaves Williams as the final competitor to mention and with Felipe Massa prone to mistakes, Valtteri Bottas would need an amazing season to give them a chance.
Unfortunately, I've yet to see betting odds on World Constructors' Champion without Mercedes. My betting tip is as the season approaches look for this market to appear. If just before the season starts with the 2015 Australian Grand Prix, we can find McLaren-Honda around 2/1 in a bet labelled "World Constructors' Champion without Mercedes" this is a bet we should quickly make.