Using Skrill (Moneybookers) in India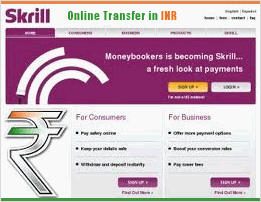 Moneybookers, now named Skrill, has long been the most popular method for Indians to fund online betting accounts. The benefit to Skrill over other e-wallets is Indian Rupee INR currency is supported. When using an INR Skrill account to deposit at www.bet365.com, who offers rupee betting accounts, there is no foreign conversion fees involved. The unfortunate news is getting your Skrill account all set up to work like an e-wallet can be a hassle. I'll cover these challenges in this detailed article on opening a Skrill account from India.
First Step – Opening an Account
The initial step is easy; visit www.skrill.com and click the orange button that reads "Sign Up". Be warned only do this if you've never had an account before, as only one account is allowed per user and this is heavily enforced. Also be sure to enter the information on the sign up form carefully as it will all be verified in the future. The only trivial matter of the sign up form is selecting your account currency.
Important Currency Warning
If you plan to bet Indian cricket primarily at sports betting sites accepting INR rupee, then you should open a Moneybookers account in the same currency. The challenge: there are only 4 betting websites I know of offering INR which are Bet365, Canbet, Mansion88 (M88), and 360BOL. Only www.bet365.com is recommended here at SBS. If you plan to use Skill at Pinnacle Sports for the best odds on football and IPL Cricket, Betfair for peer to peer exchange, 188Bet for live football betting, it probably makes sense to open an account in Euro. This allows you to store all your money online in a currency betting sites widely accept and then only pay currency conversion when you deposit to, or withdrawal from, Skill.
Second Step – Email and Address Verification
Verifying your email address with Skill is easy. They send an email to your address; open it and click the provided link. The more lengthy part is verifying your physical address. For this they'll postal mail you a physical letter which will show up in 4-7 days. Once received, open it, return to the verification page of their website, and key in the 6-digit code contained in the letter. This is a very important step towards increasing your withdrawal limits.
Third Step – Credit or Debit Card Verification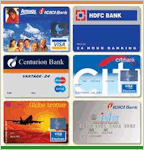 Before you'll be allowed to fund you Skrill account with your Indian credit or debit card, you must verify the card. This entails Skrill billing you a small amount (less than $2.99), which will later be added to your account balance. First you'll need to enter the exact amount that was charged, as this is how they verify the account. A quick warning here: be absolutely certain you only use a card registered to your own name.
A lot of users report trouble using this method. For example only VISA and MasterCard are accepted, so if the only card you have is Maestro you have a challenge. If this is the case, I suggest for now: load an EntroPay account with Maestro. EntroPay has much higher fees however, so you'll want to open a new Indian bank account with a bank that issues VISA or MasterCard banded debit cards.
Also note that due to RBI policy, all online transactions using Indian debit cards require your card is registered for 3D Secure Code verification. When attempting to use a card without you should be promoted on how to enroll. If not, see my article on 3D Secure Code India debit, where I provide the links for online registration for two dozen top Indian banks.
The bigger challenge Indians face is Skrill conducts their verification transaction in Euros, or for USD accounts in USD. When needing to enter the verification amount, DO NOT GUESS! The problem here is you'll see the INR (rupees) charged to your card. It's is very important to call you bank and try to find out the exact amount charged in the currency Skrill is asking you to enter. If after talking to them they can't help you then refer to the exact time you were billed and ask them what the exact exchange rate was at that exact moment. From here you should be able to work out an exact figure.
I realize this might all sound like a hassle, but if you want to withdrawal any considerable winnings, verifying a credit or debit card with Skrill is a must.
Fourth Step – Bank Account Verification
This is a key step and is where most Indian Skill users get frustrated and give up. The first frustration starts when completing the form to add your bank account. This is because you're asked for a SWIFT CODE. In India swift codes are rarely ever used, but all banks do have them. However, customer support with your local branch most often doesn't know what their SWIFT code is. So here you should first refer to this webpage on Indian SWIFT codes to see if your bank is listed. If you don't find the code at that website, next check with your local branch, and then main corporate customer service number of the bank you use.
Skrill bank Account Verification

To first note verifying your bank account is expensive, as it requires wiring money to Skrill. This money gets added to your account but where the cost comes in is the wire fee. The exact wire fee cost varies from bank to bank but usually runs between Rs. 1000 and Rs. 1500. The fees you'll save having a verified Skrill account over using say EntroPay India, makes this one-time fee worth it over the long haul. Trust me once you have fully verified your account you'll be very happy at the freedoms you have using it.
To start the process of verification you should already have added the bank account to you Skrill account. Next from the Skrill website, while logged in, click the tab "My Account" from the top menu. At the bottom of this page it will show your remaining account limit and next to it have a link that says 'Increase' which you'll want to click. Next select the option verify bank account and follow the instructions.
You'll now take the reference number you need to include and wire details to your bank to complete the transfer. A potential challenge to be aware of is RBI policies are strict about remitting funds out of India, and therefore your bank might not even be willing to process the wire. This is where you'll need to be persistent, and if need be open an account at a different bank. You see the goal here is just to get your bank account verified. In the future you'll load your Skrill account with your debit card, and then when cashing-out winnings bookies send to your Skill account, you'll send those funds to your bank account. In short, debit card for Skrill deposits; bank account for Skrill withdrawals.
When visiting the bank to make this wire, choose a small amount to send such as Rs. 3,000. You should tell the bank this is for an online purchase and not mention gambling at all. If they refuse the wire then open a new bank account elsewhere. Be sure if doing that to return to the Skrill website, add that account and get new wire instructions for verifying your account. Should after being persistent you fail in getting your bank account verified there might be alternatives. To explore them contact Skrill support, be patient and follow up as many times as needed in hopes to find an alternative method for verifying your account.
Final Word on India Sports Betting
Once your Skrill account is fully verified you now have the freedom to easily transfer money between dozens of Indian friendly online bookies. If during the verification process you're looking for a much quicker, though albeit more expensive fee, method to deposit read my article on using EntroPay from India. A final request, we've spent a lot of time writing dozens of pages of content about betting online from India. If you'd like to support our website please consider linking to us via Facebook, Twitter, blog comments, forums or anywhere else you're given the chance. This helps our website have more exposure which increases both income and the time we have to continue to produce helpful content. With all this said, we wish you the best of luck setting up your Indian Skrill account, and I hope you have a very profitable betting season.