Online Betting from the UK in GBP Currency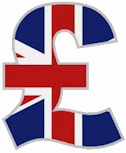 United Kingdom, better known simply as UK, is the world's largest unrestricted betting market. While restrictions certainly apply to advertising methods, what I mean by unrestricted is UK residents can legally bet with bookmakers located anywhere in the world using the telephone or internet. As a result, UK bookmakers, Caribbean sportsbooks, Euro betting sites and Asian bookies all widely compete for UK business each offering betting accounts in Pound Sterling (GBP).
In this article I'll address which sports betting sites are best for UK residents. For reason this often depends on which sport you plan to bet, in the very near future I'll be adding articles on the following sports. From within each article I'll include more articles on leagues popular in United Kingdom and sports betting sites most ideal for betting those leagues.
Football – Motogp – Snooker
Cricket – Darts – Hockey
Tennis – Boxing – Basketball
Rugby – UFC / MMA – Volleyball
Also if you're a fan of Formula 1, our website has an extremely detailed section on F1 Betting well worth a read. We also have recommendations for betting tennis online.
Best Betting Sites for UK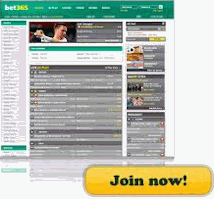 The choices for betting sports online from the UK are many. As I'll cover in a moment there are reduced juice bookmakers and betting exchanges that provide better odds, sites that provide free bets, and Asian bookies which are tops for live betting football. Out of all these my #1 choice is international bookmaker www.bet365.com. The reasons for Bet365 are many, but first this bookmaker is very well financially secure. Their founder Peter Coates opened licensed betting shops in the UK back in 1974 and today they are still family owned and now operate online as Bet365. It just so happens they also own the English Premier League team Stoke City FC. No doubt this is an online bookmaker you can trust.
The big reason to choose Bet365 is their promotions. Bet365 has a plethora of promotions you can find on their website and some of the biggest you'll want to know about is their football promotions. Due the promotions you can read about in our Bet365 Review – Bet365 often has the best football betting odds in the industry.
Free Bet Offers
Although not as good as the Bet365 bonus for UK GBP accounts, there are dozens of betting websites that offer free bets. How this works is the online bookmaker will generally offer a £10, £25 or £50 risk free first bet. You simply make your first wager and if it loses your cash will be refunded. I've compiled a list of the best free bets offered in UK pounds, you'll near certainly want to click that link. By using an e-wallet such as Skill, PayPal or Neteller, it becomes possible to take advantage of free bets at multiple sites while recycling the same money time and time again.
Best Odds and High Limits
For those most serious about betting sports online you'll want to have an account at Pinnacle Sports. Pinnacle offers the lowest margins in the industry, the highest betting limits and the fastest payouts. While I could link you directly to their website, I believe you'll be very well served to familiarising yourself with their company by reading our Pinnacle Sports review. I cannot stress enough, this is the betting website those serious about winning use, and you'll sincerely want to read that review and then give them a try.
Additionally, although often not as good as Pinnacle, another site for getting the best odds is Betfair. This is not an online bookmaker but rather the world's largest peer to peer betting exchange. If you simply join not knowing much about them, you'll probably end up confused. For this reason I strongly suggest reading my article How Betfair Works.
UK Bookmakers
Of course the most logical choice UK residents to bet online in Pound Sterling (GBP) is UK bookmakers. Although others such as PaddyPower and Victor Chandler have shops in the UK, the most popular retail betting shops are William Hill, Ladbrokes, Tote, Coral and Betfred, who together account for over 80% of all betting shops in the UK market. It should come as no surprise each of these has a website available for taking bets over the internet. Whilst all are suitable for online betting, our favourite is www.ladbrokes.com, when you use that link to their website to join you'll be welcomed with a £50 risk free first bet.
Asian Bookies
Many UK punters feel Asian bookies are for Asians and therefore don't consider betting with them. This is however a huge mistake. Perhaps the most followed sports league in all of Asia is English Premier League. Bettors from Indonesia, Malaysia, China, Singapore, Vietnam etc. all place massive volume of wagers on EPL as well as Champions League. The Asian bookies also cover football leagues from more countries than any other sites due to the high expat population around the world. If you bet football you'll near certainly want to use at least one Asian bookie while shopping around for the best odds.
In our opinion www.188bet.com is the best Asian bookie for UK residents. These guys support GBP currency and are licensed in the Isle of Man which is British Crown Dependency with a strong gambling commission. They also sponsor several English football and ruby league clubs including Bolton Wanderers, Wigan Athletic, Chelsea, Liverpool, Aston Villa London Wasps and Wigan Warriors. The best news of all, when you register you'll be welcomed with a £25 risk free bet.
I should also mention 188Bet has everything a football punter looks for in a betting site. They have a massive in-play live betting menu, reduced margin odds on Asian handicaps, support mobile phone bets, and offer wagers on small markets as well. If you're from the UK, it's a good idea to look past UK bookmakers, maybe using 1 or 2 them and then to open an account with an Asian bookie, Pinnacle Sports, and then also a betting exchange such as Betfair. From here shop the odds. There's an old saying in sports betting "I know far more winning odds shoppers, than I know winning handicappers". The more sites you use the easier it will be beat online sports betting.