Hungarian Grand Prix F1 Betting
The 2015 Hungarian Grand Prix will take place 26 July 2015 as the eleventh race on this season's F1 calendar. In this article I discuss circuit information and historical results. The hope is to provide punters with information that allows them to make smart bets on this year's race.
Hungaroring Circuit Information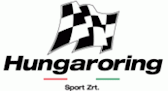 From a spectator's standpoint, Hungaroring is one of the best circuits in F1 racing. Aside from parts of the circuit that are hidden behind the forest in the middle of the circuit, most of the raceway is visible from anywhere. The circuit is located down in a valley, and spectators in the grandstands on the main straight are especially rewarded. The view from there is spectacular, as fans can see the highest speeds on the circuit, preceded and followed by some very sharp turns.
The start/finish line begins at the start of the main straight. Just as drivers get to top speed it's time to slam the brakes heading into the hairpin turn 1. An exciting way to start a race.
Hungaroring is a well-rounded circuit with enough challenge and technical driving to expose the best drivers, and fast enough straights to wow the fans. In recent years, circuit officials have made attempts to create more passing opportunities, but for the most part they have failed. There are places to overtake, but this is the one area I'd like to see them improve the circuit.
Location: Mogyoród, Hungary
Circuit: Hungaroring
Circuit Length: 4.381 km
Total Race Distance: 306.630 km
Turns: 14
Hard Turns: 9 (1, 2, 5, 6, 9, 11, 12, 13, 14)
Hard Turns/Km: 2.054
Fastest Lap Time: 1:19.071 (Schumacher, 2004)
Fastest Seconds/Km: 18.049
Betting on Hungarian Grand Prix Race Winners
As a well-rounded circuit, punters should be looking for the best value within the top 3-4 qualifiers. Since 2005 (10 races), only two times has the driver who started on the pole won the race. Drivers in P2 and P3 have each also won it twice. Three times P4 won, and Jenson Button took it in 2006 from the P14 position.
Of course as a the defending World Drivers' Champion his odds will probably not offer much value, but Lewis Hamilton is the driver with by far the best chance of winning the 2015 race. After winning this race in 2007 and 2009 he said publicly that he loves this circuit. He then had disappointment for a bit. In 2010 he was forced to retire early due to mechanical failure. In 2011 he started P2 and finished 4th. From there it has all been great. He won this race again back-to-back in 2012 and 2013. Then in 2014, due to his car catching fire before he could set a lap time in Q1, he started from the race from the pit-lane. From there he made an improbable run to finish on the podium in 3rd place. This is no doubt a race he has circled on his calendar. If his car is running well, it will be his race to lose.
Top 3 Bets
At the Hungarian Grand Prix, I like to go after someone in the P5 or earlier starting positions. P2 and P3 get on the podium with a high consistency, so a hot driver in this area is always a good selection when the odds are right.
For P4 or P5, obviously I'm looking for a guy who has a fast car, but had a poor qualifying session. This is almost always the case in top 3 or top 6 bets anyway, but even more at the Hungarian Grand Prix. It's always possible that P1, P2, and P3 will fill up the top three finishing positions here, so to go after P4 or P5 I want to see real value – and a driver who has several podiums in previous races during the season.
Top 6 Bets
For consistent wins on Top 6 bets at the Hungarian Grand Prix, I like P7 or better. As odd as this might sound, below P7 is a real gamble. In most years, there is one guy from P8 – P12 that finishes in the top 6, but figuring out which guy that might be is difficult.
I also like betting on multiple drivers for this race, but if you're taking two guys in P6 or better, both have to finish in the money (because of the low odds). So, when I do this, I pick two guys who rarely crash and have cars that have proven to be very reliable throughout the season. For example, if Lewis Hamilton is starting in P3, I know he wants to move up, and he's well-known for taking risky maneuvers to get there. I won't be picking him because he's more likely to have some sort of incident that could take him out of the top 6.
Recent Hungarian Grand Prix Results:
| | | | | |
| --- | --- | --- | --- | --- |
| Results | 1st (Grid) | Time | 2nd (Grid) | 3rd (Grid) |
| 2014 | Daniel Ricciardo (4) | 1:53:05.058 | Fernando Alonso (5) | Lewis Hamilton (PL) |
| 2013 | Lewis Hamilton (1) | 1:42:29.445 | Kimi Räikkönen (6) | Sebastian Vettel (2) |
| 2012 | Lewis Hamilton (3) | 1:41:05.503 | Kimi Räikkönen (1) | Romain Grosjean (5) |
| 2011 | Jenson Button (3) | 1:46:42.337 | Sebastian Vettel (1) | Fernando Alonso (5) |