Gambling in Kentucky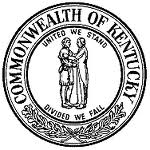 While SBS staff members are not legal experts by any means, according to our Google search efforts, Kentucky does not have any specific state laws against online gambling. This has not kept the state out of the online gambling spotlight. In 2008, the Kentucky Attorney General's Office accused 141 gaming sites of operating illegally in their state. The state attempted to seize all 141 domain names involved with these online gambling companies. The lawsuit has yet to be resolved.
On April 15, 2011, PokerStars, Full Tilt Poker, and Absolute Poker were charged with bank fraud and violating the Unlawful Internet Gambling Enforcement Act. The domain names of these companies were seized during this action by the U.S. Department of Justice (DOJ). The Pokerstars.com and Fulltiltpoker.com domain names have since been returned to the online poker sites after a settlement with the DOJ. The state of Kentucky has still sought to claim these domains as a part of their 2008 case. This case is still not settled and the U.S. Attorney's Office is disputing this claim made by Kentucky.
Legal Gambling in Kentucky

Kentucky is best known for its legal horse racing industry. There are several tracks here, none more famous than Churchill Downs. This track was opened in 1875 to host the very first Kentucky Derby. Churchill downs became a Kentucky Corporation in 1928, though did not take on the name Churchill Downs Incorporated until 1942. Today this is a multiple state corporation that dominates the racing industry with many holdings.
One of the many holdings of Churchill Downs Incorporated is TwinSpires.com. This is the largest of all legal horse betting sites operating in the United States and is the official betting partner of the Kentucky Derby. Although this website has close ties to Kentucky, it is incorporated in and operates under the laws of Oregon. This said, Kentucky has no betting websites operating from inside their state.
Kentucky is also not home to any brick and mortar casinos. Players looking for casino gambling must visit West Virginia, Ohio, Indiana, or Illinois. The horse tracks have attempted to bring in slot machines to help counter the declining horse racing industry but that has yet to get approved. The state does have a lottery and allows charitable bingo.
Kentucky Gambling Laws
A decent summary of the laws can be found at gambling-law-us.com, refer their page Kentucky Gambling Laws. To provide a quick summary, as of their January 2012 update, the following appears true:
Gambling Debts Are Not Enforceable – Those owed money have no legal right to recovery as gambling contracts are void under Kentucky state law. The law also provides those who have paid a bookmaker in the past a legal right to recovery.
Engaging in bookmaking, promoting gambling, or any involvements in a gambling business is illegal in Kentucky. However, it is likely not illegal for the player. In fact, it appears making the claim of "player" is a valid legal defense against charges. This suggests that it is not a crime to place bets as a player, but is a crime to take bets or profit at all from gambling as being anyone but a player.
There are exceptions. For example licensed horse racing and charitable games as defined by state statue are often permitted.
Understand we are not lawyers and this not legal advice. This is our quick opinion from limited research. We are presumably no more qualified to interpret Kentucky gambling laws than a typical McDonald's fry cook. For that reason it is advised you check with your own legal professionals prior to gambling online.
Gambling Sites Blocking Kentucky
Due to attempts to hijack domains from online gambling sites, there are many operators that block Kentucky residents from using their website. This is quite common in online poker. Both the Revolution Gaming Network (ex: Cake Poker) and the Merge Gaming Network (ex: Carbon Poker and Carbon Sports) block players from Kentucky. There are still however many online poker sites accepting players from Kentucky. This includes the top two options on our US Poker Sites Guide.
Most online sportsbooks servicing the US market do not include Kentucky as a restricted state. If you refer to US Betting Sites, note: all options mentioned on that page accept residents of Kentucky. Players can deposit with VISA, Western Union or MoneyGram. For payouts, either cash transfer service or paper checks are available.