New York Gambling Laws and Betting Site Deposits

Online sports bettors in New York State know how hard it is to deposit at US betting sites. This is mostly due to the fact that the Black Friday indictments occurred in the U.S. Attorney's Office in the Southern District of New York. Preet Bharara is the lead attorney in this office and was instrumental in bringing down the three largest U.S. facing online poker rooms on April 15, 2011.
This case is officially known as United States vs PokerStars et al, and is nicknamed Black Friday by the online poker community. The case saw online poker sites PokerStars, Full Tilt Poker, Absolute Poker and Ultimate Bet indicted. Officers involved with these companies were also indicted as were several individuals involved with processing payments for these sites. The .com domains of these poker rooms were also seized. A total of 11 people were indicted. Ten of these individuals have been located while Scott Tom, the leader of Absolute Poker, remains at large.
Most US poker sites stopped accepting players from New York due to this case. With online sportsbooks it is a bit different. You can join many of them, but can only deposit with Western Union of MoneyGram, this is covered later in this article.
Cited New York Gambling Law
A New York State law that makes it a misdemeanor to operate a game of chance was cited in the indictment. The law is as follows:
All wagers, bets or stakes, made to depend upon any race, or upon any gaming by lot or chance, or upon any lot, chance, casualty, or unknown or contingent event whatever, shall be unlawful. –Sec 5-401 Illegal wagers, bets and stakes.

1. "Contest of chance" means any contest, game, gaming scheme or gaming device in which the outcome depends in a material degree upon an element of chance, notwithstanding that skill of the contestants may also be a factor therein. –Sec 225.00 Gambling offenses; definitions of terms.
The Unlawful Internet Gambling Enforcement Act (UIGEA) was invoked to add to the existing charges of wire fraud. The New York law does not mention the internet but was still used as a part of the Black Friday indictments. This caused payment processors that work with U.S. facing gaming sites to avoid processing payments in the state.
Why Most Sports Books Do Not Accept New York Deposits
Online gambling sites need payment processors to help them collect deposits and distribute winnings. Without them, operating in a market can be extremely difficult, if not impossible.
There are no legitimate online sports books that accept credit cards, debit cards, or electronic checks from New York players. That is because no legitimate payment processor will operate there. There are still some legitimate online sports books that accept players from New York. www.5dimes.eu and www.bookmaker.eu are two of those books.
How to Deposit to a Sports Book in New York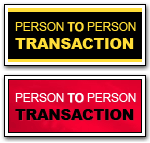 When a player from New York creates an account at a sports book they will not have access to the cashier that most players use. That is because the only way to deposit is by using a cash transfer service such as Western Union or Moneygram. Live chat at the sports book must be contacted to initiate a deposit by cash transfer. The live chat agent will give the player instructions on how to make a deposit this way. The player will be given a person and location that is the receiver of cash transfers for the sports book. The receiver may also be a business name with a code city.
A cash transfer deposit can be made a few ways. A player can use a credit or debit card over the phone or on the internet. A player may also take cash to a retailer that is an affiliate for one of these companies. Typical Western Union and Moneygram locations include grocery stores, big box retailers, and check cashing stores.
The internet is the easiest option. This involves filling out a form including the receiver's name given by live chat at the sports book. The player will also enter their name and location along with their credit or debit card number. A credit card must have a sufficient cash advance limit to cover the transfer as the charge falls under a cash advance and not a purchase.
Many players wish to use cash to bet on sports. These players must go to a physical brick and mortar location. Most cash transfer affiliates only offer this service from about 8am until 8pm local time although many check cashing stores often operate 24 hours a day. If the player is sending to an individual there will be a form to fill out that will be titled "Send Money to a Person". The information to write on this form will include the receiver's name and city along with personal information from the sender. If the receiver is a company name with a code city then a Quick Collect form must be filled out. These forms are shorter and the transfer fee is cheaper.
Fees Reimbursed on Large Deposits
Cash transfers have a high fee attached. Small transfers have a fee as high as 20%. Large transfers still incur a fee of close to 10%. Most sports books will cover this fee if the transfer is over a certain amount. For example 5Dimes covers it on deposits up to $250 and Bookmaker on deposits of $300 or more. The sports book will add the fee to the player's account once the transfer is received. For example, if a player sends $300 with a fee of $30, they will receive $330 to their betting account.
After the funds are sent, contact live support and let them know the transfer number that you were given by the Western Union or Moneygram representative. The money should appear in your account within an hour if it is during normal business hours.
How New York Players Withdraw From Sports Books
A player must also contact live chat when it is time to make a withdrawal. The player will tell live chat how much they wish to withdraw and the sports book will process the withdrawal and provide the player with the transfer number and senders name. A player can then either go to a brick and mortar location to pick up their cash or set up a debit card through the transfer service. We advise against using debit cards for large transfers.
Western Union and Moneygram deposits and withdrawals may seem like a hassle but that is only because we are used to the convenience of the internet. This is how sports books moved cash in days before ewallets and electronic checks. Due to the legal environment in the state of New York, this is the only option left. For players with a good pick to bet, it is a small price to pay for a chance at making the big score.
New York Betting Sites Warning
A clarifying point is that no "reputable" online sportsbook take credit card or e-check deposits from New York players. The first clarification is some reputable sites will give you the option but you'll find 99% of the time your card will automatically be declined. There are however sportsbooks that do offer credit card deposits to players in New York. For example WagerWeb.com and Oddsmaker.ag. If you click either of those links you'll see these far from meet the definition of "reputable". Be very careful of sites where your credit card works when using a NY address. You'll find more often than not the site you're depositing with is not legit.