Utah Gambling Sites Legal Issues

Utah is the only state on the U.S. mainland that does not have any form of legalized gambling. Even charitable bingo, which legal in almost every state, is illegal in Utah. The state has even gone so far as to make all online gambling specifically illegal. This law went into effect in March 2012. It was aimed at forcing the state to opt out of any federal regulated online poker but also made all online gambling in the state a misdemeanor. The law is not aimed at players however, and nobody has ever been charged for gambling online. The law simply added the word internet to existing state gambling laws.
Utah's Involvement in Black Friday
The new internet gambling law is not the only reason online gambling sites avoid Utah. On April 15, 2011, the U.S. Attorney's Office in the Southern District of New York brought charges against PokerStars, Full Tilt Poker, Absolute Poker and Ultimate Bet. Officers in these online poker rooms were also indicted as well as individuals accused of processing payments for these companies. This case is referred to as Black Friday in the online poker world. The indictment accused Chad Elie, a payment processor for the online poker rooms, with investing in the failing SunFirst Bank. In exchange for this investment, SunFirst agreed to process online poker payments for online poker rooms. SunFirst eventually failed after their online poker rooms were taken down in the Black Friday indictment along with John Campos, the SunFirst Vice Chairman of the Board of Directors.
Nevada, the only state with fully legal sports betting, borders Utah to the west. It is not always convenient to make a daytrip to Wendover or Mesquite to bet a few games. There are still options for online sports betting in Utah.
Online Sports Books Accepting Utah Players
The payment processors of many online sports books have bailed from Utah after the Black Friday and the subsequent online gambling law. Legitimate sports books such as www.5dimes.eu still accept players from Utah. Unfortunately, these players do not have access to the standard cashier offered to most players. That is because Utah players must make all deposits and withdrawals through money transfer services like Western Union and Moneygram. Legitimate payment processors and online sports books are unable to accept credit cards, ewallet, or bank transfers for deposit.
How Utah Players Can Deposit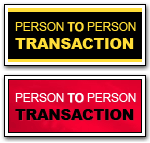 After opening an account at 5Dimes, a new player must contact live support to get the information needed to initiate a cash transfer. Live support will give the player their receiver name for these transfers. It will include their name and location or the name of their business and code city.
A player can take this information and make a cash transfer request over the internet, by phone, or in person at a Western Union or Moneygram agent's office. These offices are commonly found at the customer service desks of large discount retailers, grocery stores, and check cashing stores.
A credit or debit card is required to make a phone or online transfer. If a credit card is used, there must be a sufficient cash advance limit on the card. Phone and online transfers are more expensive than sending cash in person. Players should consider sending $250 or more as 5Dimes will cover the fees involved with the transfer on deposits of this size. The sports book will add the fee to the player's balance once they receive the funds.
How Utah Players Can Withdraw
Western Union and Moneygram must also be used when making a withdrawal. Players must contact live support to initiate the withdrawal. Players are contacted with the transfer number and sender information once it is processed. The fees tend to run about 6% of the withdrawal but this method is very fast compared to cheaper options available to players in other states. The cash will arrive in a few days or even hours at your local Western Union or Moneygram office. All you have to do is drive down to the local store to pick it up.
All of this may seem like a major hassle compared to the convenience that online sports betting provided in the past. It is a small price to pay to continue with the pastime of betting on sports. This is how things were done in the business before the internet and we are back to that point today. This is a lot safer than making bets with the local bookie and having to worry about whether they will disappear after a big win. It is also cheaper than spending $4 a gallon on gas and putting all the miles on your car driving to Nevada.
One final quick warning is there are some less than reputable betting site that do accept credit card deposits from Utah Players. Read our reports on EZStreetSports and SBGGlobal to see examples of why you should be very careful which sports betting site you use. The ones that are not legit tend to offer more options for deposits, but this proves no good when you learn these books often do not pay.