Betting on Ferrari F1 Team in 2015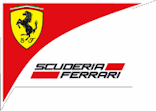 The 2015 Scuderia Ferrari F1 racing team made headlines at the end of last season by signing 4-time World Drivers' Champion Sebastian Vettel. He dominated the 2010-2013 seasons winning all four of his championships in consecutive years, all with Team Red Bull. Unfortunately, as for early 2015 World Constructors' Championship (WCC) predictions go, this is the only real promising news.
Ferrari had finished the 2012 F1 season as the WCC runners up. In 2013 they dropped to third, and last season (2014) they fell to fourth place. That 2014 season marked the first time since 1993, that Ferrari finished the season without winning a single race.
Such results are very disappointing considering Ferrari is the winningest constructor in Formula 1 history. They have won 16 World Constructors Championships, with their first win coming in 1961 when legendary driver Phil Hill took the World Drivers' Championship. They also won it back-to-back as recently as 2007 and 2008. Obviously those past stats display Ferrari's commitment to Formula 1, and their constant desire to win, but their recent results are not there.
Vettel in Alonso Out
For the 2015 season Sebastian Vettel replaces Ferrari's former top driver Fernando Alonso who will race this season for McLaren-Honda. While certainly there is value in picking up Vettel, they lose a very talented driver in Alonso and Vettel is coming off a very disappointing year himself. The team also is not expecting they will be ready to compete for a championship in 2015.
2015 Likely a Rebuilding Year
The short of this news is that in 2014 3 different people ran the Ferrari team. Stefano Domenicali started the year but resigned. Marco Mattiacci replaced him in April. Ferrari then shocked the F1 community when they released Mattiacci after just 8 months. He was replaced by Maurizio Arrivabene in late November.
As was reported by BBC as of late December 2014, Ferrari chairman Sergio Marchionne has warned 2015 is likely to be another testing year for their team. He is quoted as saying:
We started late with the 2015 car, certain choices and strategies that were made by others and that, in retrospect, I don't necessarily share.
The team is setback some decisions of former management. They believe they will be able to overcome a lot of the gap to compete in races scheduled late on the 2019 Formula 1 Calendar. However, most press almost seems to indicate that Ferrari is conceding their chances at competing for a 2015 World Constructors' Championship.
Further Research
As a punter, this early in the season, this all I need to know. If there are changes I will be sure to come back and update this page. For those looking to do more research, their starting 2015 drivers are Sebastian Vettel and Kimi Räikkönen, and their official team name is Scuderia Ferrari. Those links lead to the appropriate Wikipedia entries for doing further research.
F1 Betting Expert Tips: I suggest NOT backing Ferrari in future bets, and the same likely applies to betting them as winning constructor in individual races. There will be chances to bet Vettel, likely finding value betting him to finish on the podium in races he starts P4 or P5 late in the season. Be in no rush. Look to pick your spots later in the season.